Previously we have discussed why our clients have a CCTV drain inspection and the benefits these offer. In this blog post, we discuss one of the real advantages of these types of inspection – the information we are able to provide our customers from the results.
What do CCTV drain reports include?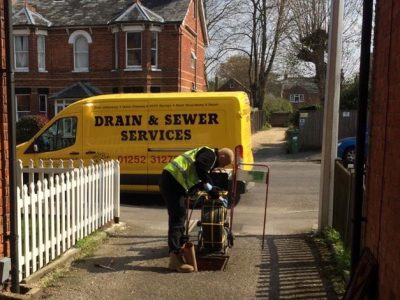 The technology used in our CCTV drain inspections allows us to provide customers with a very thorough report at the end. Using the latest software from Scanprobe Limited which allows us to produce a full survey report within minutes, whilst the survey crew are still on site, our CCTV drain reports include:
A written report: detailing the drainage system and any concerns arising
Video DVD footage of the inspection
Photos: capturing images of areas of interest or concern
Mapping: of the drainage system, including size and material of pipes
Why customers like CCTV Inspections and Reports 
The reports we provide from CCTV drainage surveys offers our customers several advantages:
The ability to read the reports with imagery helps people understand what's happening in their drains
Customers are confident that quotes provided are based on a good understanding of the work to be done
Inspection results can be sent to the office remotely whilst the survey crew are on site, allowing recommendations to be added and then shared with the customer straight away
Clarity of the imagery provides clear detail of any issues and therefore the best way to address them
CCTV inspections cause minimal disruption while they are undertaken
Real time results from the inspections enable any issues to be addressed promptly, with no time delay in waiting for reports to be provided
Information from CCTV reports can be used for evidence required by insurers
If you have any concerns about your drains or need more information about your drainage system, by using our latest technology we can provide quick, accurate and clear information that customers find reassuring.
Need help with blocked drains or sewers?  
At Drain and Sewer Services we've been successfully inspecting and unblocking drains, culverts and gullies for more than 50 years. Find out how we can help you, by calling us on on 01252 312738 or email info@drainandsewer.co.uk.