With a second lockdown days away, we would like to re-assure our customers that we will again, remain fully operational across all areas of the company.
As a company providing essential services to key workers, we will continue to operate, adhering strictly to Government guidance to ensure we are fully COVID-19 compliant. Our services will continue as usual: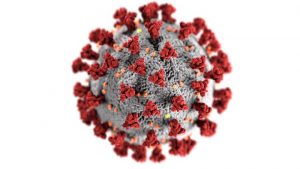 Tanker services running day or night as normal
Calls engineers will be completing all tasks from blockages, CCTV and remedials
Excavation crews will be completing essential work, maintenance, and repairs
Our management team are still fully available 24/7
Our groundwork teams will still be responding for all programmed work
At Drain and Sewer Services we have always taken healthy and safety extremely seriously and have put all the necessary measures in place to ensure client and staff protection to the maximum extent possible. These measures include:
Ensuring control of infection in the premises and equipment by regular cleaning
Ensuring adequate hand washing facilities
Maintaining social distancing between persons on site
Ensuring operators wear face masks
Performing daily temperature checks
Conducting virtual team meetings/safety briefings via video messaging
Ensuring checks are made on the day if anyone is self-isolating/quarantining prior to visits
Making sure all staff members self-isolate for 14 days if they begin to display symptoms
We realise this is an uncertain time as the country navigates the pandemic, but the safety of our staff remains our top priority, so we can continue to bring our customers the ultimate service we have become known for. We will continue to closely monitor the official guidance issued by the Government and health authorities to ensure that all necessary precautions are being taken.
Contact us today to find out how we can help you and your business.
At Drain and Sewer Services we have been successfully clearing, cleaning, repairing, inspecting and surveying drains for more than 50 years. Find out how we can help you, by calling us on 01252 312738 or email info@drainandsewer.co.uk.